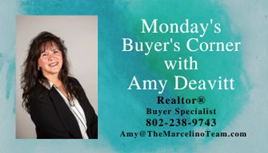 To work with a Buyer's Agent or not?
Your ready to embark on one of the most rewarding journeys of your life! A new home purchase! You may be wondering why do you need a Real Estate partner? What do they do for you that you cannot do for yourself?
Buying a home can be complicated. There are many details to cover and even the most seasoned home buyer may run into challenges during a home purchase as there usually are no two home purchases the same!
Currently, we have been seeing multiple offers on homes within just a few days of hitting the market. You want to have a partner who can react quickly get you into the properties, write and submit your offer if you want to stay competitive.