A Predicted Craft Trend for 2019
Great craft for all ages, one that can be quite simple or more sophisticated techniques can be used.
Then go get your supplies and have them handy to turn any rainy day into a hole lot of messy fun creating unique art.
The Dirty Pour
Things are about to get messy, as artists embrace a new form of completely utensil-free
painting. Known as dirty pouring, it involves mixing multiple paint colors in the same container before pouring on canvas or other materials. Here's why we think it's the bomb: The paints mix as they leave the cup, blending the colors and creating unexpected colors and ultra-cool effects. You can even do a double dirty pour (a blend of blues and greens in one cup; reds and yellows in another-for instance). Cheers to that!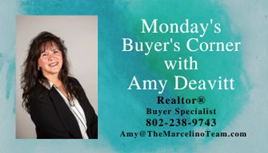 Basic Supplies
Drop Cloth
Disposable Gloves
Acrylic Paints-At least 3 colors
Pouring Medium-Floetrol, Liquitex, GAC800
Plastic Cups or Small Plastic Squeeze Bottles
Wood Craft Sticks to stir with
Item to be Painted
Color Wheel can be Helpful
Some Techniques use Silicone Oil or Linseed Oil
Depending on item being painted, paper bags, cardboard, aluminum pans, wax paper all can make clean up easier. Also something to hold item off the ground.
Check out these links for a bunch of great ideas and techniques!
https://www.mybluprint.com/article/our-2019-craft-trend-predictions-are-here
https://acrylicpouring.com/what-is-a-dirty-pour/
https://www.darbysmart.com/s/dirty-pour-painting
https://smartartmaterials.com/acrylic-pour-painting/
https://www.thecraftpatchblog.com/pour-painting/
https://www.happinessishomemade.net/pour-painted-pots/
Send us photos of your master pieces we can display! theteam@themarcelinoteam.com